Pls visit my new site "Mystic Gemstones"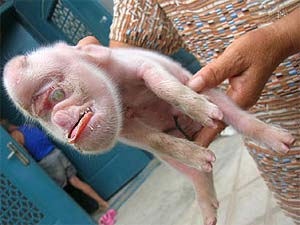 This photo is from the article of Gazeta.ru
In one of the farms in China was born this piglet. It has a head of a "monkey" and very long back legs (excuse me, I don't know how to call them) so that it can't walk, jumps only. It has a little nose, big eyes and thin lips.

The animal avoided the bad destiny because the little son of the farmer loved it.
Sphere: Related Content