Danger
!
Don't click!
Alive Snakes Here:
I began to tell you about animals we have here near the house. The first, because the most unknown for me, was scorpion. Now I'll write about snakes.
As said, the first time I've seen a snake here was many years ago. The snake was far from me. I could not imagin to see so anormose one in the nature, that is why I did not believe to my eyes. The snake was very great, about 2 meters long. I thought, I was too afraid.
Normally we have 2 species that we see very often. Black and grey with 4 black lines. Than I've seen one light yellow and other with paintings. I thought, it was viper. But there is a snake with points that is not viper. (
photo
)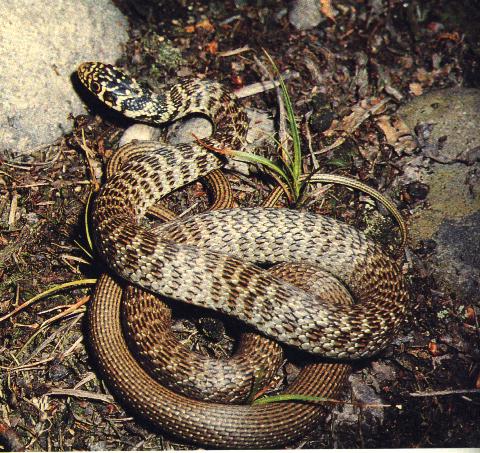 One day I phoned WWF about a bird we found and gave them, and asked about snakes. I wanted to know if it possible to see here a 2 meters long snake. Yes, was the answer. And now I'm glad to present you Elaphe quatuorlineata (
photo
) named
cervone
that can arrive
240cm
The only toxic specie is viper aspis.
The sites about snakes in Italy mention about 10 types of snakes that have to live in this zone, but I've seen only those 4. It's sad that persons don't understand these animals are good, they eat rats, and so we see very often snakes killed on the road.
Once I've seen a little snake on the asphalt and it could not find the way. I'm afraid of these animals, but I helped it to go away from there. Now I'm very proud I could do it.
Sphere: Related Content